Recording Petty Cash
This session demonstrates how to record Petty Cash transactions using the FSSU Monthly Reporting Template. Please click on the file below to view this session (Please note: You may be asked to 'run' a webex application to play this webinar – please click on run if prompted).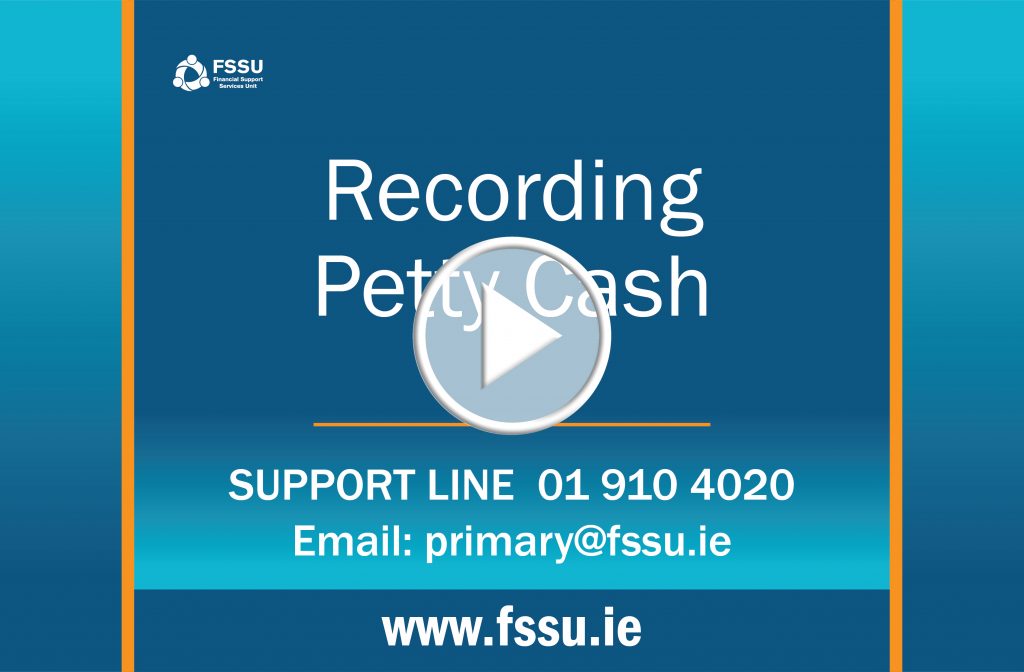 Petty Cash Voucher  – You can print this voucher and use it to attach related petty cash receipts and for authorising petty cash expenses.
Petty Cash Book  – This is a useful template to record petty cash transactions under the relevant categories. It will also assist in the reconciling the petty cash balance at the end of the month.