Financial Reports to Board of Management
The financial reports should be prepared for each Board of Management meeting in advance detailing up-to-date financial information showing receipts and payments summary, a bank reconciliation statement and a short progress report on the funding activities currently engaged by the school.
The reports below should be considered in advance and should be made available to each Board member:
Monthly School Income and Expenditure
Bank Reconciliation Statement for each Bank Account
Capital Income and Expenditure Account
Introduction to Monthly Reporting Templates
Please click on the image below to view a short introductory training video for new template users on using the FSSU Monthly Reporting Template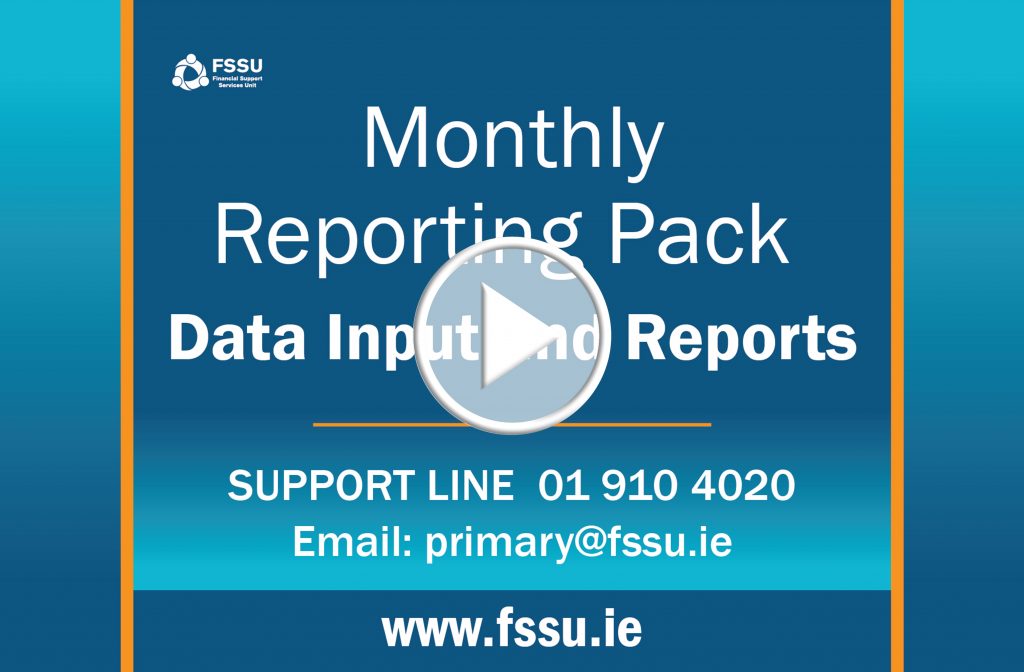 Additional Monthly Reporting Template features
Please click on the image below for existing template users to view a training video showing updates and improvements to the previous monthly reporting templates.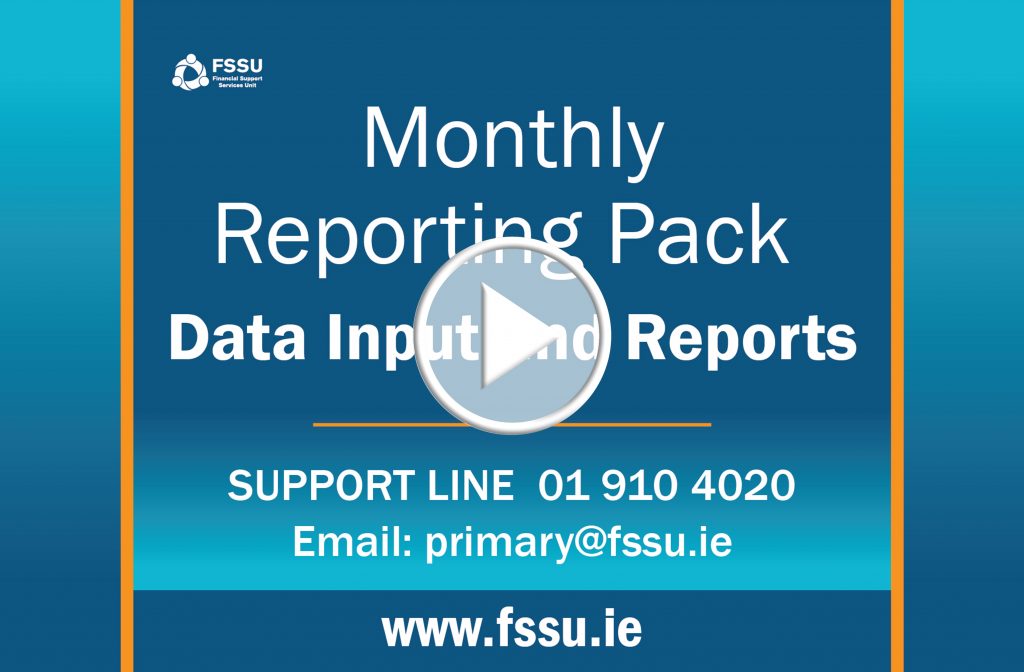 NOTE: The FSSU have developed these templates for internal use for monitoring monthly income, expenditure, budget management, cash flow etc. The use of the FSSU internal templates is optional for schools who may wish to continue to use the IPPN Airgead Bunscoile/Financial Template, CPSMA Accounts templates etc. for their internal use. Please note Excel 2010 or newer is required to run these templates.
If you need any further information please email primary@fssu.ie or phone (01) 9104020.